Important Notice!
The wheek.it link shortening service was retired on March 1, 2014. Information on this page may be outdated or inaccurate.
Do you know who's clicking on your wheek.it shortlinks?
Well now you do.
wheek.it is now powered to enable real-time tracking of your wheek.it short links analytics.
To access your short link information, simply append the plus symbol (+) to the end of the link you want to analyze.
For instance, if you'd like to see who's used the short link http://wheek.it/4fc77, simply visit its tracking page at http://wheek.it/4fc77+.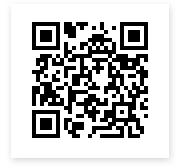 QR Code
A unique QR code will be generated after you shorten a link with wheek.it. You can save this QR code on your computer by right-clicking on the image, selecting "Save Image" or "Save As", and choosing a destination. You can use your QR code on your website or social profiles to enable quick and easy sharing.
Why Track Short Link Analytics
Short link analytics can be particularly useful when conducting social media campaigns on websites like Twitter and Facebook. The wheek.it analytic screen can help you gather important data to accurately determine the most effective ways to focus your social efforts. Plus, sometimes it's just fun to see who is using your short links.
Geographic location, traffic sources, and even referring websites are available on all short link analytics pages.
Help us improve
wheek.it
by signing up to be a beta tester! Visit
beta.wheek.it
to sign-up using your email address.
Questions? Need Help?
Do you have a question about how to use wheek.it? Leave a comment below and a friendly Human will assist you with your inquiry!
Use Short Link Analytics to Track Social Media Campaigns

,