Important Notice!
The wheek.it link shortening service was retired on March 1, 2014. Information on this page may be outdated or inaccurate.

wheek.it is free URL shortening service that turns your long, ugly links into shortened versions for easy sharing on social websites.
Like Bit.ly and TinyURL, wheek.it even tracks your short link analytics. But the one thing that separates wheek.it from other URL shorteners is this: wheek.it is built with guinea pig lovers in mind.
Let's Raise Money for Guinea Pig Rescues
There are hundreds, if not thousands, of guinea pigs rescued each year across the globe. Rescued from dire living conditions or surrendered by their human companions, these guinea pigs are taken in by caring individuals who work tirelessly to house and re-home guinea pigs in need. Guinea pigs arrive at shelters and rescues for a variety of reasons, but each of them have one thing in common: they are in desperate need of a second chance at finding a loving forever home.
Follow the Money
Visit How It Works to learn more about how wheek.it raises money for guinea pigs.
So wheek.it has partnered with a portfolio of online retailers that pay us a commission for anything purchased through a wheek.it short link that points to their website. You can help raise money for rescued guinea pigs by using wheek.it instead of other URL shorteners like Bit.ly or TinyURL.
Why "
wheek.it

"

Wheeking is the sound a guinea pig makes when they are happy. It's a short, high-pitched "squeek" often herd when guinea pigs are begging for snacks or attention from their human counterparts.
More Information
Visit Frequently Asked Questions to learn more or jump to the blog to see what we're up to!
Who Runs This Service
The idea behind wheek.it began in July 2012 when a human named Brian started working on a little project to shorten links using the guinea pig related wheek.it domain name. After several conversations with friends, the idea morphed into a unique and clever way to raise money for guinea pig rescues.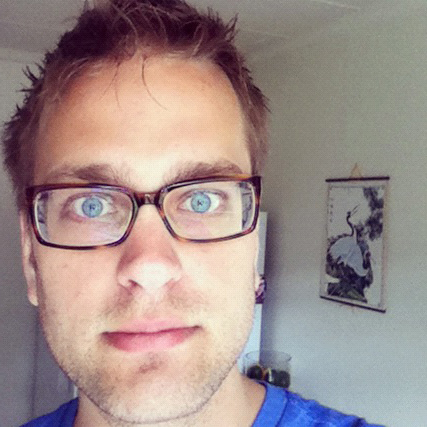 about brian
Brian is a self-employed web designer and technology enthusiast. He is the care-taker to four female guinea pigs and enjoys thinking of new and fun side projects.
wheek.it is now operated by a small team of volunteers who are always working towards a more perfect service. Volunteer time is spent in several ways:
Managing back-end code and functionality
Maintining databases and scoping out ways to improve

wheek.it

Administering featured rescue voting contest, donations, and fundraising activities
Donating resources to provide domain registration services and web hosting
If you have a question for our volunteers or would like to find out about how you can help, please email volunteer[at]wheek.it.