Important Notice!
The wheek.it link shortening service was retired on March 1, 2014. Information on this page may be outdated or inaccurate.
Thanks to the Internet, every guinea pig rescue is a local rescue!
By using the power of the web to connect, share, and support, guinea pig rescues around the world are turning on and tuning in to online blogs and social media like Twitter and Facebook.
What does this mean to you? For one thing, it means that finding guinea pigs to adopt is easier than it ever was before. It also means that no matter where you are or what you're up to, you can easily catch up on the latest news from your favorite rescue by logging onto Facebook or subscribing to a blog.

To help you get started, we've compiled a list of guinea pig rescues and the channels they use to keep you informed of the latest news and adoption events in your area.
Updated: 3/14/2014
Guinea Pig Rescues on Facebook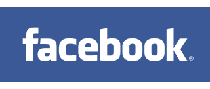 [top]
Nominate a Guinea Pig Rescue
Get your favorite rescue on next year's featured rescue poll! You can access the nomination form here.
Guinea Pig Rescues on Twitter

[top]
Info Overload
If you haven't got the time to check in on blogs or social profiles, then simply aggregate your favorite rescue's blog feeds or social media streams by using a free service like Feedly. With Feedly, you can access your favorite updates from blogs and social sharing website all in one place.
Guinea Pig Rescue Blogs

[top]
Did We Miss Someone?
Know of a rescue's social profile or blog that we missed? Let us know in the comment section below. We'd love to hear from you!
Connect Online With Your Favorite Guinea Pig Rescues

,